Digital transformation is no longer a future state for your customers. It's now. Companies are scrambling to find the right tech partners, but it's saturated out there. You've got to get customer-first solutions and products to market fast and be easy to work with. Do that and watch your market share grow.
We can help you produce measurable, repeatable results by cutting time-to-market, creating successful marketing and media plans, and implementing digital sales enablement solutions like artificial intelligence and marketing automation. We can help your brand connect with new customers in our ever-changing world — no matter where and when they need you.
Whether you're a startup or a multibillion-dollar corporation, we work across all tech categories to create and reinvent your brand, produce more effective asset utilization, refine costing models, and create customer experiences that build loyalty and affinity.
Foresight for the future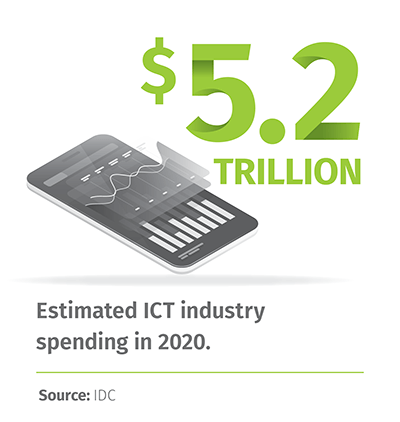 What part will you take home?