For those in the food and travel industries, it probably feels like you're under attack from every front. A jarring shift in consumer habits and expectations, the delicate balance of keeping both customers and employees safe and satisfied, and the reality that people are still quick to serve up their opinion to the masses on social media, be it delight or disdain.
Whether it's heads in beds, butts in seats, or RevPAR — your customer service and consumer experiences must evolve. We can help you adapt with a multi-channel strategy to reach more diverse audiences (old and new) and convey a strong and unique brand across media.
You have plenty on your plate, now more than ever. If there's anything we can do to lighten your load, we'd be happy to help.
Repositioning for success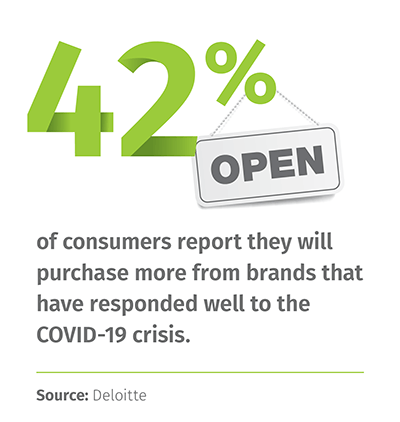 Have you shown your customers how much you care?