INTERACTIVE
How to Drive Better Digital Content on the Drupal Platform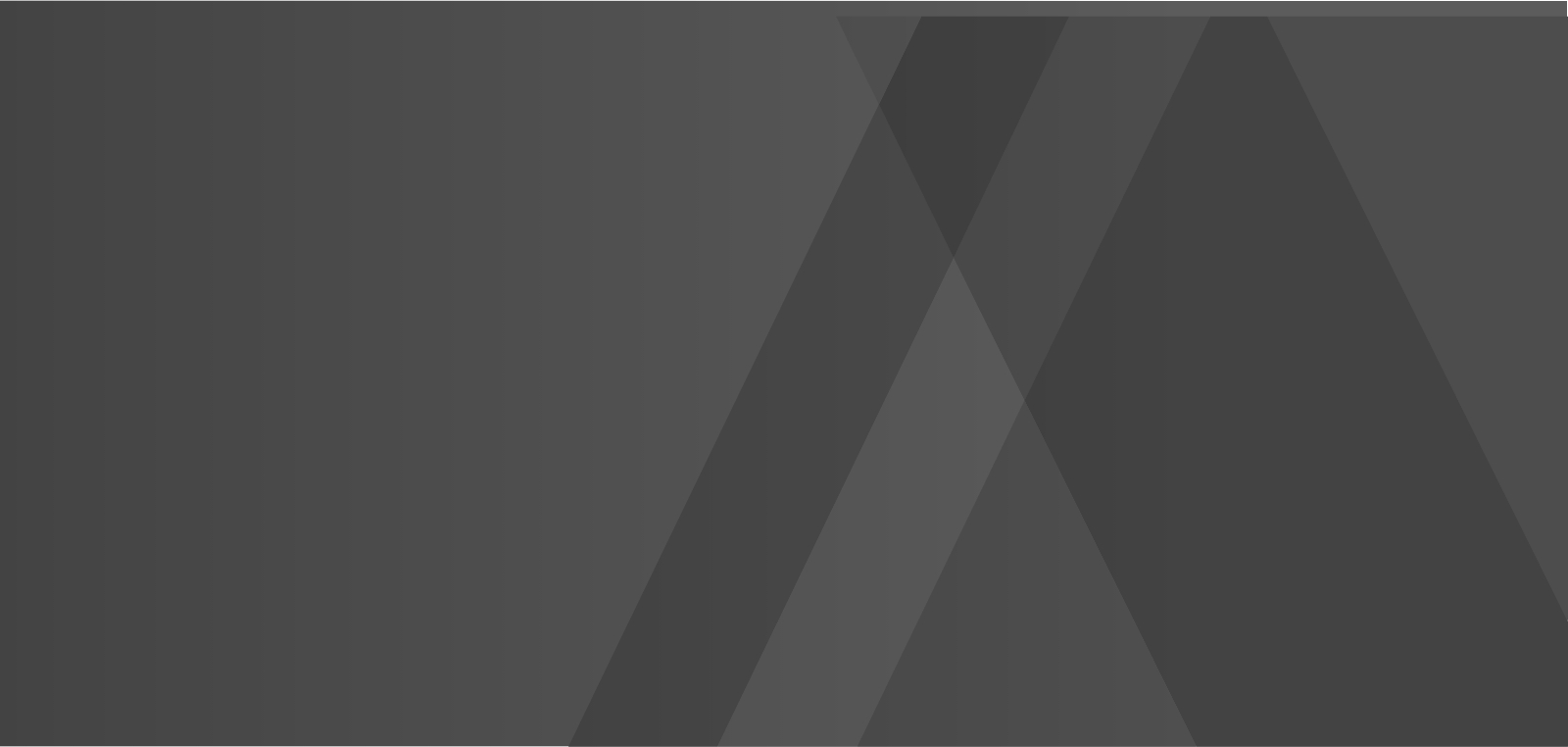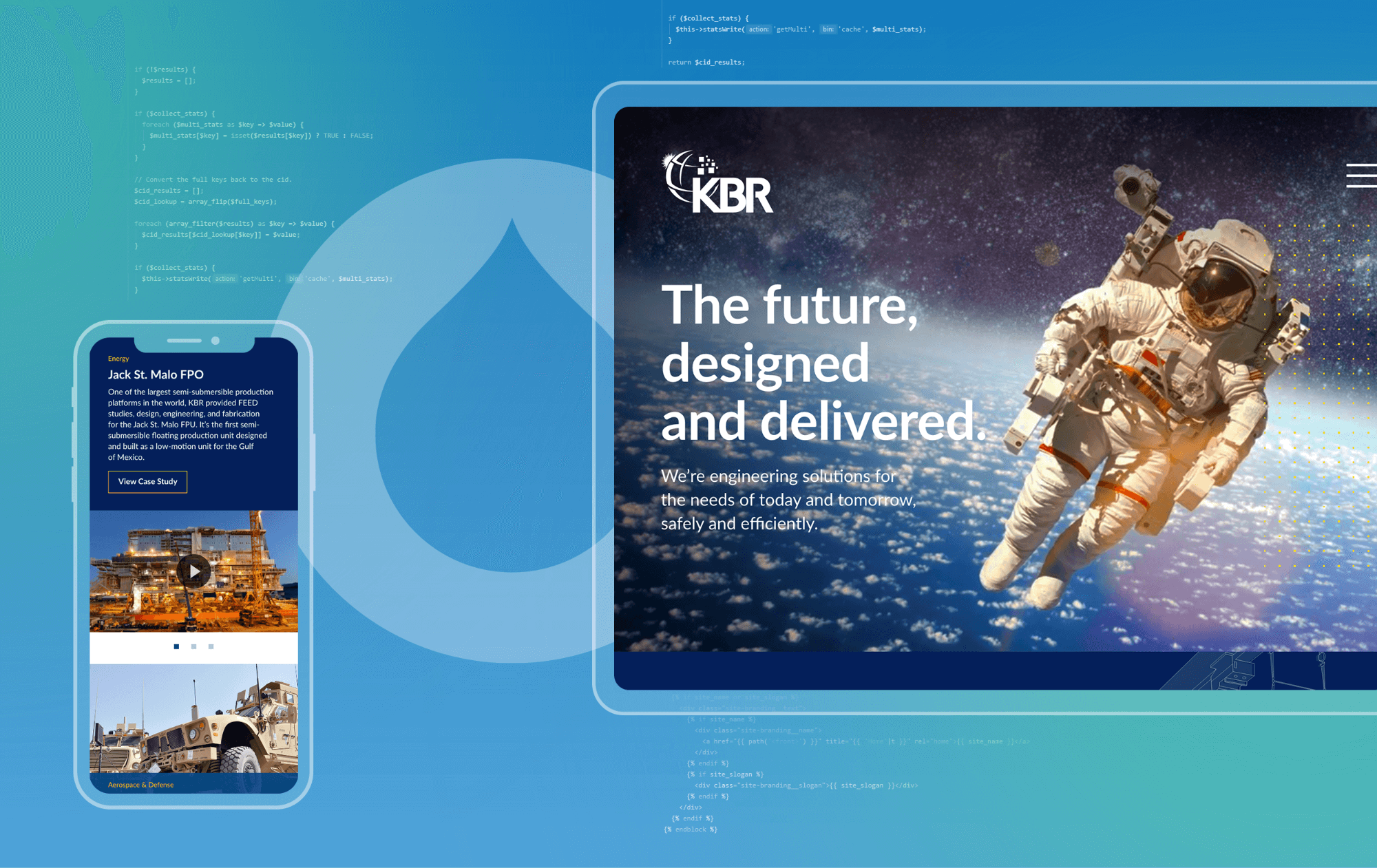 The battle to grab and hold a customer's attention on your company website has never been more fierce. Gone are the days when a static web site was all you needed to convert customers into sales. Today, it takes sleek design, dynamic content and personalized solutions to deliver exactly what your customer is looking for at the precise moment they are looking for it.
How your customers interact with brands in the digital space is constantly evolving, and no matter what industry you're in, you can't afford to fall behind the latest technologies.
From tablets to smart watches to augmented reality apps, you need your content to reach your audience where and how they want to consume it. Whether you need to build a website, create an app, or design digital signage, choosing the right underlying technology and the right development team will have a major impact on your return on investment (ROI) in the long term.
At Adcetera, we're using Drupal, the leading open source content management system (CMS), to create future-proof, dynamic content for our clients across a wide variety of digital devices.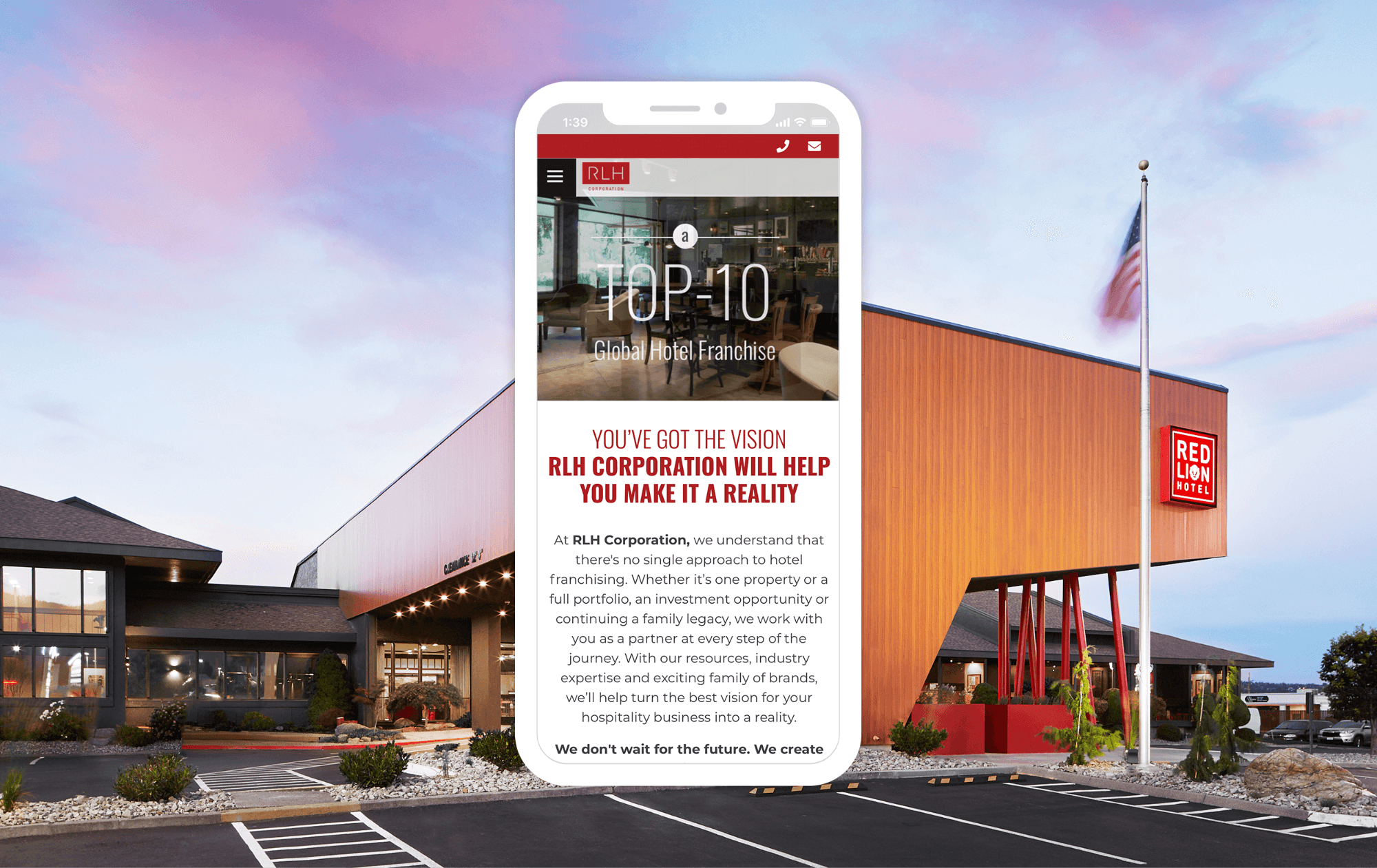 What makes Drupal so special?
Drupal is the world's most popular web CMS for enterprises. It provides the backbone of millions of websites around the world from a range of industries, including healthcare, government, tourism, media, technology, and many others.
Drupal is open source, so there's no licensing fee to use it. Users can also modify and share its source code because its design is publicly accessible. The flexibility of its open source nature means that Drupal is highly customizable and scalable, and can adapt to meet many different needs and device types. There are thousands of add-ons that let you adapt or extend your digital framework.
The Drupal framework is mature and stable, and it was specifically designed to be secure. Dozens of  dedicated technology experts make up the Drupal Security Team, which fixes security problems and advises the community about known vulnerabilities. There's also a Security Working Group that ensures the Drupal core and Drupal's contributed project ecosystem provide world-class security. This group also advises site builders and module developers about security best practices.
Acquia is the digital experience platform that's made specifically for Drupal, and Adcetera is one of the few Acquia Foundation Partners in Houston.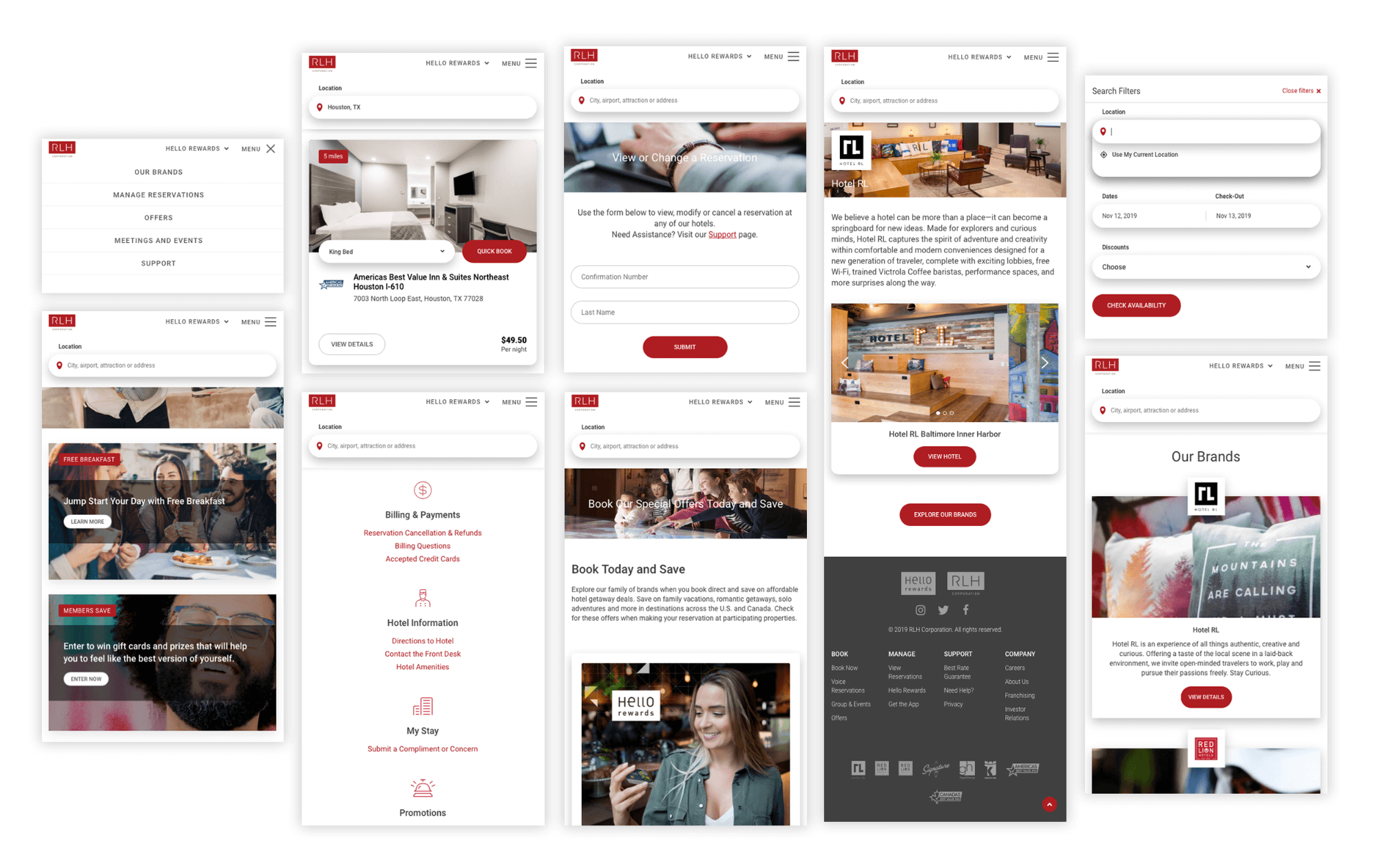 Supporting the Drupal Community
As open source software, Drupal is used, built, taught, documented, and marketed by the global Drupal Community. This community of over 100,000 highly skilled and passionate developers who contribute code is one of the biggest strengths of the platform. Volunteers regularly organize events known as DrupalCamps to provide opportunities for the community to meet in person for knowledge sharing and training.
At the recent Texas Camp event, developers from around the state had a chance to learn more about the latest developments in Drupal and share best practices. Several members of our Interactive team attended the event in San Antonio, and Adcetera also sponsored the event.
The Adceterans at Texas Camp spent a lot of time learning more about decoupled (or headless) Drupal and hybrid (or progressively) decoupled Drupal. Decoupled Drupal allows you to deliver content on any front-end experience, including channels that aren't tied to a website. This approach lets you create content once and display it on many different device types without having to redesign the content.
Accessibility was another focus topic for us. We want the sites we create to be usable by anyone regardless of their abilities, including those who use assistive technologies. Drupal provides a suite of tools to ensure a website is as accessible as possible, and we're committed to staying current in our knowledge of these tools. We also attended sessions on site performance, auditing and testing; we even presented our own lightning talk on the topic of web caching.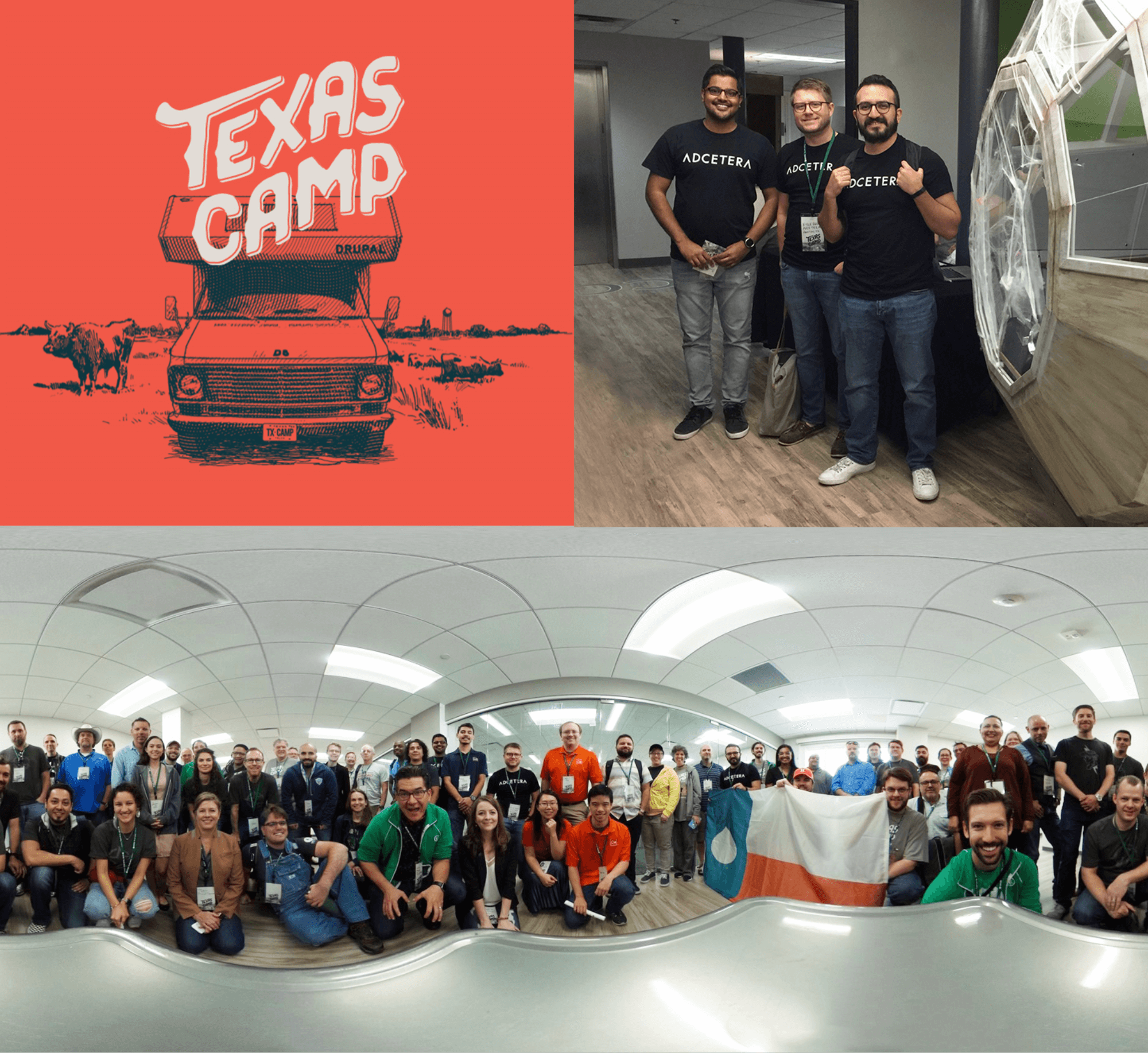 Ready to future-proof your website?
With its built-in security, highly flexible design and ability to accommodate multiple contributors to complex sites, thousands of enterprise companies have chosen Drupal as their digital content platform. Whether you need to redesign your existing website, optimize your content for search engines, or create rich media experiences, Adcetera is ready to help. Have a look at some of our previous interactive work, or let's talk about how we can unleash the full power of Drupal to make the most of your digital assets.